When it comes to the on-going, long term success of a coffee house brand like Port City Java, marketing and communications are critical for each of our 26 cafe locations. As we celebrate our 25th anniversary next year, we recognize and embrace the fact that each of the thousands of clients we greet every morning has the ability to share their experience, positive or negative, with hundreds of their friends, family, and social media followers. For that reason, the person in charge of marketing for the Port City Java businesses helps to dictate the success of our current partners and future franchisees.
For this month's "Meet Our Team" series we want to introduce one of the newest members of the Port City Java executive team, Cameron Eaton. While she is new to our company, she joins our organization with nearly two decades of experience focused on marketing and communications. And while she has moved to Wilmington from New Orleans, Cameron is no stranger to the Port City, having grown up here before spending years living and working in other coastal cities in the United States. Her "Meet Our Team interview begins here:

Q1: You started working for Port City Java this past September, but what was your work experience prior?

I've spent the past two decades in New Orleans providing public relations, strategic marketing and corporate communication services to a variety of national and regional organizations, but especially non-profits and groups dedicated to the arts. In addition I've provided special event planning and production services to established venues and corporate clients.

Q2: As the Director of Marketing, how active are you with helping Port City Java (PCJ) franchisees and the cafe managers at our 26 coffee houses?

Extremely hands-on with the franchisees while working with the overall brand to provide a better marketing strategy for the future. To get started with Port City Java, I am working with individual cafes to tailor local marketing plans for them for 2020.

Q3: Social Media has become crucial to marketing all restaurants: What tools does PCJ offer to franchisees to help interact with their local community?

We are on many social media platforms including Facebook, Twitter, and Instagram, and we are developing a presence on other more community and locally based platforms as well. We post and share content daily, and provide guidance to all Port City Java cafes on how to best utilize content marketing through their social channels.

Q4: Why is community involvement so critical to the success of Port City Java cafes?

It is part of what makes our brand unique. We are your community coffeehouse, we are your friends and neighbors, and we are actively involved in our communities and give back to the local communities we serve.

Q5: As an experienced marketing professional who is new to the Port City Java cafe brand, where do you see the greatest opportunity for improvement over the next 12-24 months?

We have a wonderful opportunity to expand our reach in the community through digital targeting techniques and have some exciting engagement and interaction plans for social.

Q6: While you've just recently moved to the Port City, you actually lived in Wilmington previously, correct?

Yes - I grew up in Wilmington. Left as a teenager and have lived in wonderful cities such as San Francisco, Portland and New Orleans since then. I'm truly happy to be back in North Carolina and amazed at the changes that have happened in Wilmington over the years.
Q7: For those considering opening a PCJ coffee house franchise in 2020, what's the best advice you could offer a franchisee when it comes to marketing their cafe locally?

Get to know your community, Take a close look at your competition and the opportunities for partnerships in your area. Take advantage of cost effective digital opportunities to get a solid ROI right out of the gate.


We sincerely thank Cameron for answering our questions and believe that she'll certainly help to create successful marketing strategies for the Port City Java brand as it celebrates 25 years of success serving the Carolina's next year. One of our target cities for expansion in 2020 is Charlotte, NC. If you, or someone you know, has a sincere interest in the many benefits that come from establishing a coffee house with a proven name and business systems, please share this special page, and have them request our Mecklenburg Location Guide today!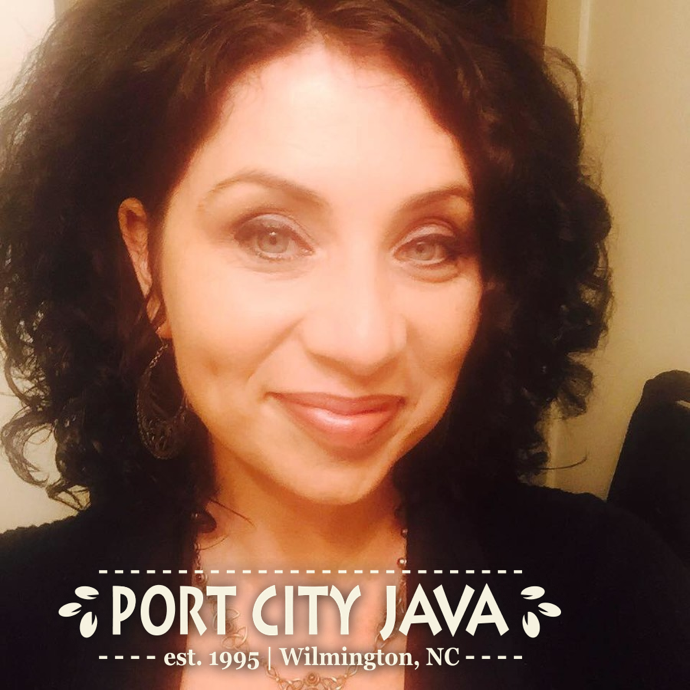 « Back to Blog