After nearly 25 years in business, and with two dozen coffeehouses operating along the Atlantic coast today you might think this would be "old hat" for us. But the reality is that we always gets anxious to meet fact-to-face with potential franchisee partners each quarter. We set aside one day and invite our most promising and financially qualified candidates to meet our entire support team, commonly called Franchise Discovery Day.

If you are seriously considering a Port City Java Cafe franchise opportunity, but have not received an invitation for this week's event, here's a rough itinerary of what our top prospects will experience:

Morning Kick-Off: All potential partners meet at 8:00 am sharp at our Wilmington office for fresh coffee (of course) and fresh baked goods, and are presented with our "Brand 101" presentation that really addresses the "Why Port City Java" question that some candidates might still have in mind.

Cafe Tours: Transportation is provided to the entire group as potential partners are taken on "behind the scenes" tours of at least two local Port City Java cafes, as our team points out significant features of each, and the many advantages of becoming a part of a larger franchisee network as opposed to be an independent coffeehouse.

Corporate Headquarters: Following the cafe tours the group is brought back to our offices for a catered lunch and busy agenda by a variety of team members to cover topics that include accounting, marketing, and a review of financial budgeting for a new cafe opening.
Roasting Tours: Towards middle afternoon we get everyone on their feet and into our two roasting facilities which are adjacent to our Wilmington offices. Also included in this 45 minute tour is a visit to the distribution department that fulfills all coffee orders from all 26 cafes, and an explanation of the many advantages Port City Java franchisees have by serving coffee that is globally grown but locally roasted.

FDD Q&A: The final 90 minutes of our Discovery Day is dedicated to covering the Port City Java Franchise Disclosure Document that is approved annually by federal franchising agencies. This legal document typically creates the most questions for potential partners, so we dedicate sufficient time for all involved to understand the guidelines established, and the legal obligations every franchisor has when presenting any franchise business opportunity.

In most cases, our Discovery Day typically wraps up by 4:00 PM but it really varies on the number of questions being asked and the number of attendees we've invited. For this reason, we limit our Discovery Days to no more than three potential partners each quarter.

If you have serious intentions about potentially being awarded a Port City Java franchise opportunity and would like to attend the event this week or next quarter, it's critical that you complete the basic steps required by our franchise development team. Start that process today by completing the franchise information request form available here!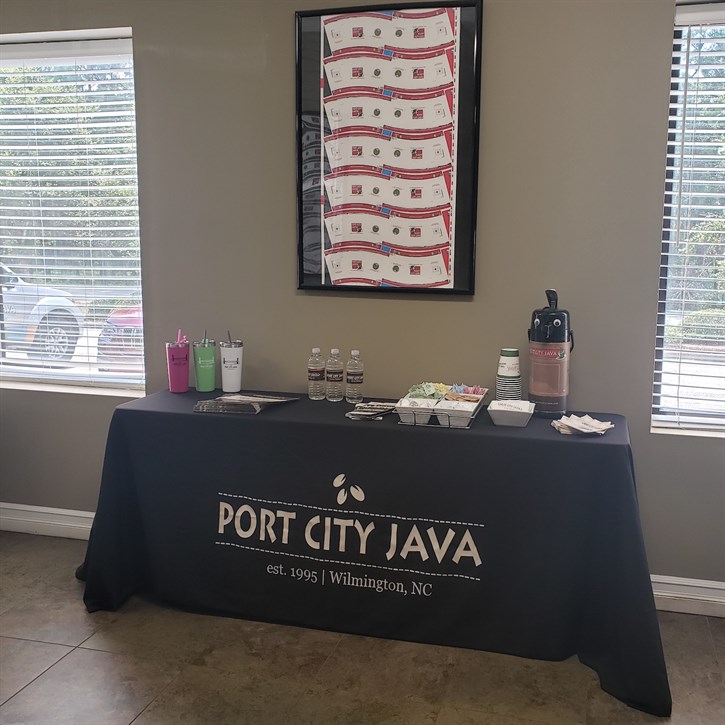 « Back to Blog