While Summer officially began just one week ago, our team at Port City Java HQ have already started to prepare for our 9th Annual Marinesgiving program. As many already know, thanks to various news reports and military awards we've received, every year our CEO, Steven Schnitzler, makes arrangements for dozens of locally stationed Marines to join volunteer host families for a traditional Thanksgiving dinner. Over these many years, this program has helped more than 1,000 Marines enjoy a Thanksgiving meal with a local family, that truly appreciates giving back to those who are giving so much of themselves.

The Marinesgiving program would not have become the success we've repeated for eight straight years without the involvement of Susan Goodrich. Susan has been the Director of the Single Marine Program (SMP) at the Marine Corps Base Camp Lejeune in North Carolina. When asked about the purpose of the Single Marine Program, Susan shared that "Our overall goal is to raise morale and well-being". Her team helps to organize trips, events, cruises and volunteer programs for service members who are seeking some deserved time away.
Susan was recognized by the Port City Java organization with their "Beanie Award" just last month, which recognizes outstanding service to the Guests at PCJ and a job well done. Upon learning the recent news about Susan's pending retirement, Port City Java CEO, Steven Schnitzler, shared the following message:
"Susan has worked tirelessly for our Marines for 30 years, and is finally headed off into her well earned retirement. She was wonderful to work with, not only because she was efficient and extremely competent, but also because she served with absolute joy. She made things very easy, and was never flustered. I personally will miss working with her, but the good news is she has an amazing team under her, so Marinesgiving will go on!" -Steven Schnitzler, CEO of Port City Java

The entire Port City Java organization, and the many volunteer host families in New Hanover County, wish Susan well in her retirement, and we remain confident that our Marinesgiving program will continue for years to come in the competent hands of the SMP team she leaves behind!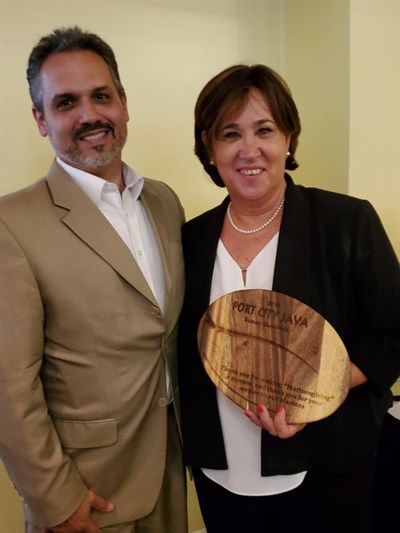 « Back to Blog