This month's installment of "Meet Our Team" takes us into the offices of Port City Java Cafes, based in Wilmington, NC and introduces us to Roseann Helms. Over two years ago Roseann was hired as the Chief Financial Officer (CFO) for this regional franchise preparing to celebrate it's 25th anniversary next year. The interview below sheds some new light not just on Roseann and her financial experience, but also on the future of the Port City Java franchise opportunity!
Q1: You became the Chief Financial Officer (CFO) for Port City Java in 2017: Please tell us a bit about your career before PCJ.
A.
I have been extremely lucky in my work life, working across several industries with so many talented and passionate people. It has been a career full of variety – I have experience with R&D, manufacturing, business management and most recently commercial and residential real estate financial management. In each role I have tried to look across departments, to help each department see how they are interrelated and how open communication makes us all more efficient.
Q2: Prior to joining the Port City Java team, did you have experience within the franchise industry?
A.
Prior to Port City Java my franchise experience was on the other side of the table. Most recently I was the CFO for the 8
th
largest ERA franchisee in the country. This gives me a unique perspective on both the frustrations and opportunities that franchise owners face when they are part of a large franchise group.
Q3: How does your role as CFO directly impact the Port City Java franchise partners?
A:
I serve as a resource for our franchise partners, working on best practices and trouble-shooting the technology we all use; things like our POS system, our mobile loyalty app and our gift cards. I also do analysis on things like our menu items so we can make good decisions for our franchise owners and meet our guests needs. I work on contracts that affect our franchisee partners to help everyone get better pricing and services which leads to lower costs and better profits.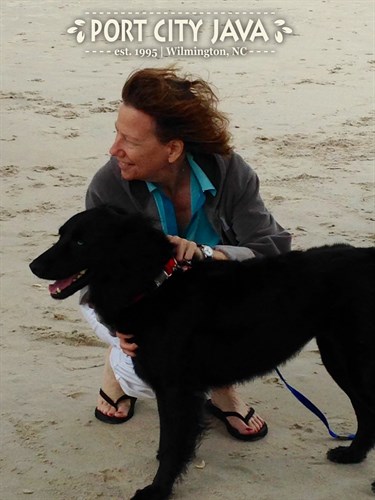 Q4: Can you explain how financial reporting between your offices and the cafe locations works?
A:
Our Office Manager, Kim Crane, is responsible for most of the day to day financial reporting with the franchisees. I track historical trends across all locations, and that data can help us focus on challenges and opportunities. All traditional franchisees use the same POS system so we can drill down into system wide information to help us make decision about the future of the system. Our goal is to do everything we can to help make our franchisees successful. Their success leads to our success.
Q5: How do you measure the financial viability of your two dozen cafes in the Carolinas?
A:
We track several Key Performance Indicators over time: year over year same location sales, check averages, number of guest tickets, labor and ideal food costs and of course profit. We work to report financial information back quickly so that we can make timely decision and adjustments.
Q6: Before becoming a Port City Java cafe owner, what one of the most important things a potential franchisee should know in order to succeed?
A:
Our mission is to exceed the expectations of every guest on every visit. Everything that we can do to make sure we are meeting our guest's needs and exceeding their expectations leads to our success. That ranges from how easy it is to get in and out of our locations, to how well trained our staff is so that guests get a consistent, quality product, to how quickly we can serve our guests and what kind of overall experience we are providing.
Q7: After nearly 25 years in business, what's do you see in the future of Port City Java cafes that is most exciting for the brand?
A:
I think it is exciting that we while we stay true to our roots of exceptionally fresh hand roasted, artisan coffee we also pay attention to where the guest is leading us – new flavor profiles, more environmentally friendly options and both a community and global outlook. I love our build your own breakfast and breakfast all day concepts and am really excited about the flavor of our nitro coffee that we are testing. We actively encourage community involvement through volunteering and product donations. We maintain Fair Trade partnerships. We continue to look at and test options to reduce our environmental footprint.
We sincerely thank Roseann for taking the time to explain her passion for the Port City Java brand, and help present a picture of the future that should be helpful to those actively seeking a new business opportunity - especially a brand that has been proven for nearly 25 years and with more than two dozen coffee houses in the Southeast. Our team is actively seeking new multi-unit franchise partners for the Raleigh, NC marketplace. If you know of someone considering new restaurant opportunities, please be sure to Share this page with them today!
« Back to Blog