After nearly 25 years in the coffee house business, we've determined that there are a few key factors that can determine success or failure for nearly any cafe. In our experience, one of the core tenets for success is community involvement. To become a proactive part of each local community is something that we take great pride in, with all 27 cafe locations Port City Java has established in the Southeast.
With that pervasive value in mind, it's no surprise that our CEO, Steven Schnitzler, began to schedule local "Coffee Breaks with the CEO" at all of our cafe locations in 2018. It was an opportunity for the leader of our company to meet with guests, employees, managers, vendors and franchisees, to hear directly from them what would make all Port City Java cafes better. And while the meetings were certainly successful, it seemed that our ability to meet everyone who had feedback to share, according to their location and schedule, was not ideal for all.
Later this month, on the Port City Java consumer website, we will be announcing a major improvement to the "Coffee Breaks with the CEO" program for 2019! Expect our team to leverage both video and social media to make engaging with our CEO easier and more convenient than every before. Watch for that special announcement next week, Wednesday, May 15th!
Finally, our franchise development team is actively seeking potential franchise partners for Cumberland County in North Carolina! If you want to learn why operating a coffee house business in a town like Fayetteville is a great idea, especially with proven Port City Java business systems, please visit this special opportunities page today!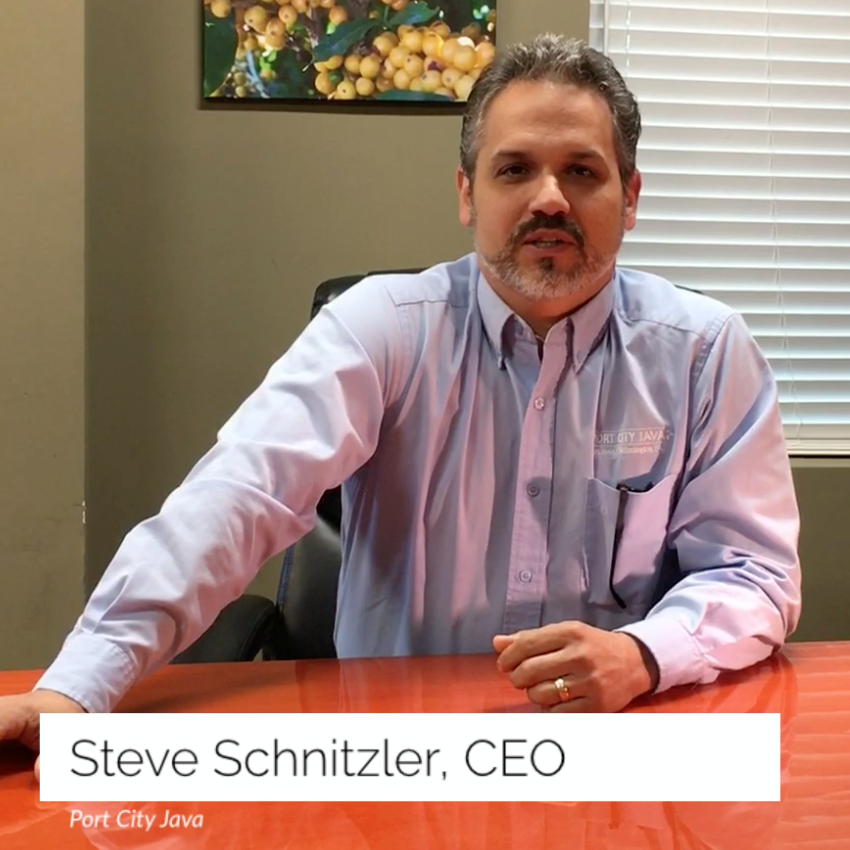 « Back to Blog