When it comes to business success, good marketing strategy can truly make or break any company. While this is true for nearly any business in 2019, it is a priority for restaurant franchises who must attract and retain satisfied consumers every single day. Luckily for the 27 Port City Java cafes in the Southeast, Stephanie Sumner is a strong leader for our franchise organization with a decade of contemporary marketing experience. We asked her a series of questions, below, to complete our January 2019 installment of "Meet Our Team":

Q1: How long have you been employed by Port City Java and where did you work you before they hired you?

I have been employed by Port City Java franchising for almost three years. I was hired on as the Director of Marketing from the very start. Before I began here, I worked for ARAMARK as a District Marketing Manager at East Carolina University for eight years.

Q2: How does your marketing team engage with both franchise candidates and current franchise partners?
Currently, I have a local marketing coordinator that typically handles the corporate café marketing and social media. She isn't directly involved with the franchise department and partners quite as much as I am. I manage the National Marketing Fund for the Port City Java brand. I meet with the franchise partners and discuss strategy as well as visit their cafes to check on marketing effectiveness. I try to provide them with as much support as they need and want. Some franchisees really like marketing and do a fantastic job on their own with very little support, while others reach out quite a bit. I love supporting them as much as they need. I realize marketing is not everyone's strength so I am happy to help when I am needed.

I am also involved in Franchise Development, typically developing sales materials and guides as needed. I manage the franchise website and work with our franchise development team in assisting where I am needed.

Q3: What's one of the primary marketing strategies that helps your franchisees succeed in their local markets?

Consistency in marketing is key. There are so many opportunities now and it seems like each week there is a shiny new way to market your business, but jumping around all over the place is not effective. Depending if it is a new market that we are entering or one where we might have some brand recognition really determines our messaging and the longevity of specific marketing we have to do.

Q4: Port City Java has been a member of the International Franchise Association (IFA) for many years: Why is an IFA membership so important to the success of the Port City Java franchise?

The networking and support the IFA provides is unparalleled. With anything in life, it's nice to have a support staff and people to go to for mentorship when needed. The IFA provides that to us. In addition, there is a lot of education opportunities they provide. I had worked with franchise brands but more as a liaison, not directly. My franchise knowledge was very little and had a lot to learn my first year or two. After attending the IFA conferences, it has opened my eyes and given me so much to think about in terms of support and service I can provide our partners.


Q5: Last Summer the majority of Port City Java cafes rolled out a new mobile app that rewards frequent customers: How has that program been received by both PCJ consumers and your franchise partners?

The app puts us a step above the regional competition. When I started my position, I got messages and emails weekly asking when we would have an app or rewards platform. I know the search started well before I arrived, but being part of the roll-out and marketing of it has been pretty incredible. This was all new to me and has opened up a whole different, more personal tool to market to our guests which I am experiencing myself for the first time.

The guests have been so happy with it and as far as I know our partners are happy with the increase in check averages we are seeing and the guest participation.

Q6: As we enter a brand new year, what new marketing strategies should Port City Java franchise partners be prepared for that will help them be more successful in 2019?

We are definitely putting more focus on our messaging and marketing with more intent. While the past two years have been more about brand awareness and driving people to specific locations, this year will be laced with more focus on our differentiator from our national competitors and consistency for our brand as a whole.

Q7: With 27 Port City Java cafes now open today, what do the next few years look like in terms of unit growth and expansion for your brand?

Port City Java has done a great job sustaining in the local market but I really get excited about regional growth. Since I have been here the company has really put a lot of dedication, time and energy into developing the business systems that need to be in place for franchise expansion. After working with several brands in the past, we clearly have developed many more resources, systems and support than any other brand I have worked with, including national coffee competitors. Not to mention the franchisee support provided from our support staff. Nowhere have I worked that trainers would come on site years after opening. Typically they are there supporting opening but you never see them again. Our support staff and their department see the areas of need from our franchise partners and they respond. Never have I seen that in a restaurant franchise system.
We truly thank Stephanie Sumner for taking the time to answer our questions about the future of Port City Java cafes. As an executive involved in the day-to-day decision making and forming marketing strategy for the company, her experience and opinions are highly valued, especially as this brand expands in 2019. She is part of the team actively seeking new brand partners for the Raleigh and Wake County North Carolina marketplace. If you or someone you know is looking for a business system proven over decades within dozens of success stories across the Southeast, please visit this special Raleigh market page to learn more about this franchise opportunity!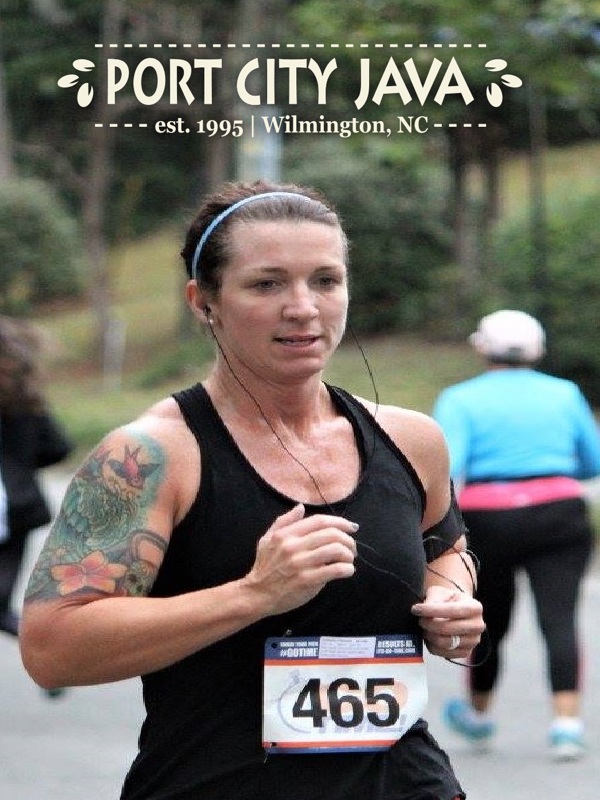 « Back to Blog