In the midst of the "Meet Our Team" story last week, during an interview with the Port City Java Certified Roaster, Kim Cruse mentioned an important term; "Fair Trade Organic". She was asked about why PCJ runs two separate roasting facilities and she explained that one facility was dedicated to purely organic beans, and keeping them free from outside contamination. But what is "Fair Trade" coffee and what is "Certified Organic" and why is the combined term, Fair Trade & Organic, relevant to someone looking for a great cup or coffee - or seriously considering a cafe restaurant franchise? To get a better understanding, we went to our top source, Port City Java CEO, Steven Schnitzler.

Over the years, the nearly 250 year old coffee industry has not been kind, historically, to the countries and farmers responsible for growing coffee beans - a very labor intensive process. For decades, coffee was kept so affordable because of extremely low wages set for the farmers. The "Fair Trade" movement began to correct that imbalance by making sure that the premiums paid for coffee actually makes it back into the pockets of producers and not middlemen. Steven added "For Port City Java, we use a 3rd party verification organization to inspect us, and make sure that not only are we buying from approved coffee sources, but handling and distributing only that product certified as Fair Trade."

But to make things a bit more complex, not all "Fair Trade" coffee is grown organically. And, not all certified Organic Coffee is Fair Trade either. Steven helps define the term "Fair Trade Organic" by explaining, "Port City Java happens to buy where those two circles (Fair Trade and Organic) intersect. We are not only helping the coffee farmers prosper (Fair Trade), but the environment as well (Organic). We depend on local, small lot organic farmers to produce amazing, high quality coffee for our cafes to serve. We owe it to them to provide a sustainable living - and if we can't do that, we should not be in the coffee business. We should all prosper, and not at the expense of those who we claim to partner with and rely on. It's an ethical issue - plain and simple."

This unique aspect of Port City Java's "Fair Trade & Organic" coffee is a contributing factor to the passion so many of our customers have for our 27 cafes. While today, in 2018, only about 10% of the coffee we serve is Fair Trade & Organic, that number grows year after year, as more educated consumers stand willing to pay slightly more for coffee that is environmentally grown and ethically sourced in a way that all involved in the process are treated equitably.
If you truly care about your coffee and are considering business ownership in the new year, please take a moment to watch our brief video about new cafe franchise opportunities available now in Raleigh, NC!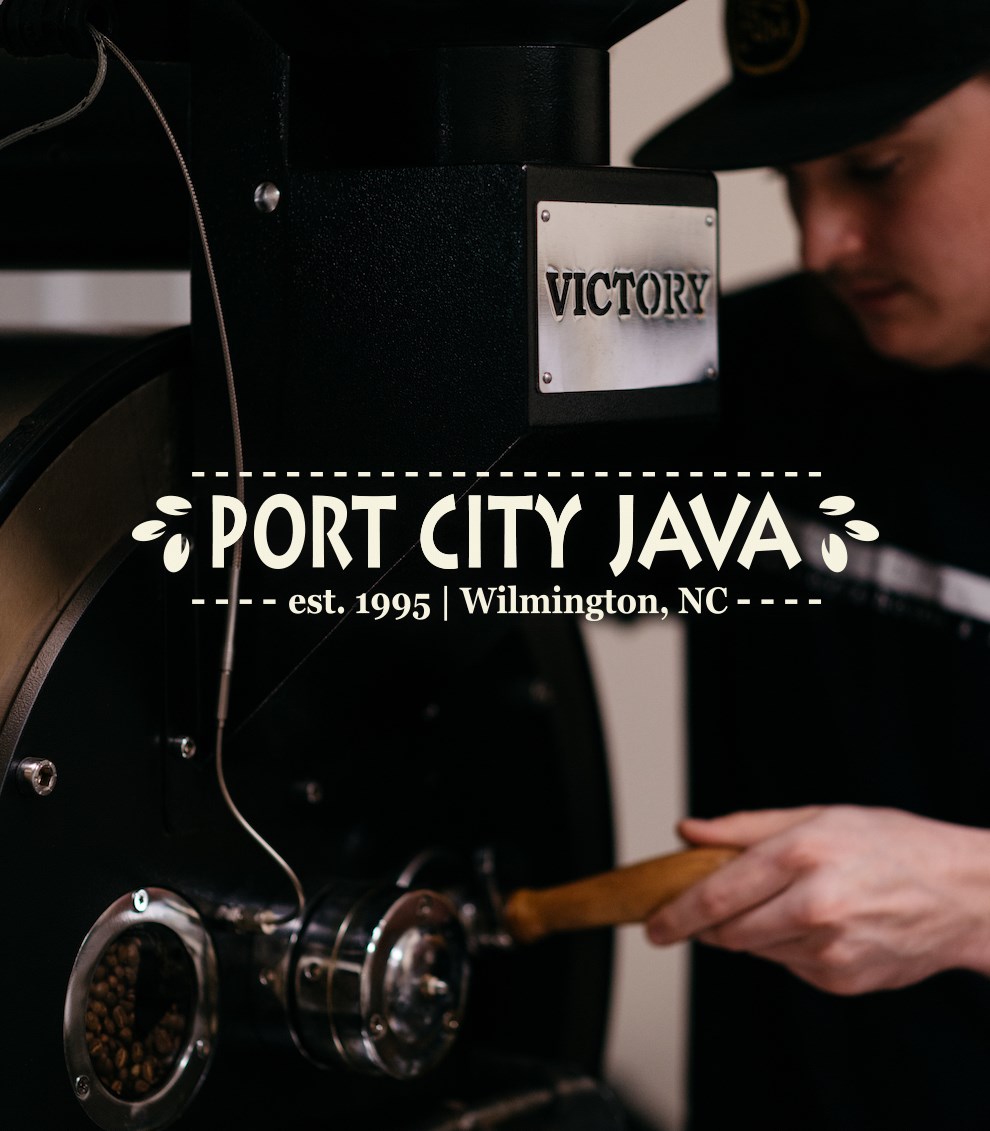 « Back to Blog