The day after the champagne corks pop and the clock counts down to zero, that's when the reality of our new year resolutions wake us from our slumber. Obviously, resolutions vary from person to person, but one of the most popular among American adults is to become your own boss. A recent study completed by Gallup found that, given the choice, 57% of would prefer to "Start their Own Business" versus work for someone else. And 2019 will be the year that changes for thousands of families who discover the power of proven franchise opportunities.

While the Port City Java will wrap up 2018 with 27 cafe locations, we are looking to the New Year to open up our markets in North and South Carolina significantly. According to CEO, Steven Schnitzler, "We have spent the last year dedicated to offering cafe opportunities in Raleigh, NC and Charleston, SC, but we've received interest from other cities in North and South Carolina. Starting in 2019, we will be opening the doors to other markets in the Carolinas and grow the base of loyal customers who love our coffee and our cafes."
To prepare for the influx of interest in their cafe business, proven over 23 years, the franchise team at Port City Java has developed a franchise website to share pertinent details and also made a franchise information kit - available upon request! They are also scheduling franchise Discovery Days to be held quarterly during 2019 at their offices and coffee roasting facilities in Wilmington, NC. Contact them directly for more details about new business opportunities in your local market!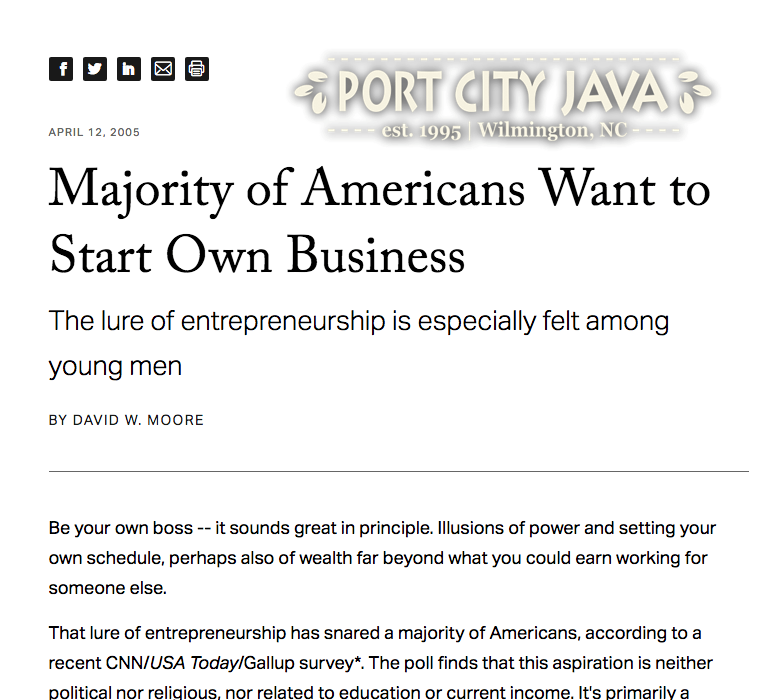 « Back to Blog