Having been involved with restaurant franchising for nearly a quarter century, and being privy to the success rates of more than two dozen cafe businesses, the one key strategy crucial to the success of any Port City Java franchisee is their involvement in the local community. Even the best franchise systems in the world can falter if franchisees fail to get involved with their customers, local charities and neighboring businesses. When talking with potential franchise candidates about the PCJ opportunity, we ask many questions about how they volunteer their time and expect to be a service to their community.
While it's easy to "talk" about community involvement and customer feedback, it's another thing to lead by example. Yet that is exactly what our CEO, Steven Schnitzler, is doing every month during 2018. We have been using social media to promote "Coffee Breaks with the CEO" at many of our local cafes. During these casual meetings, Steven talks with PCJ customers about a wide range of subjects that frequently include our menu, our new mobile rewards app and improving our cafes. His final "Coffee Break" for 2018 will happen at our Southport, NC cafe on December 7th; feel free to stop out and have a chat with our CEO and let him know what could make Port City Java even better!
If you are already actively involved with your local community near Raleigh and have been considering the many benefits of business ownership, we are actively seeking new franchise partners for this market to expand in 2019! Please watch the brief video on this page and request our franchise information kit today!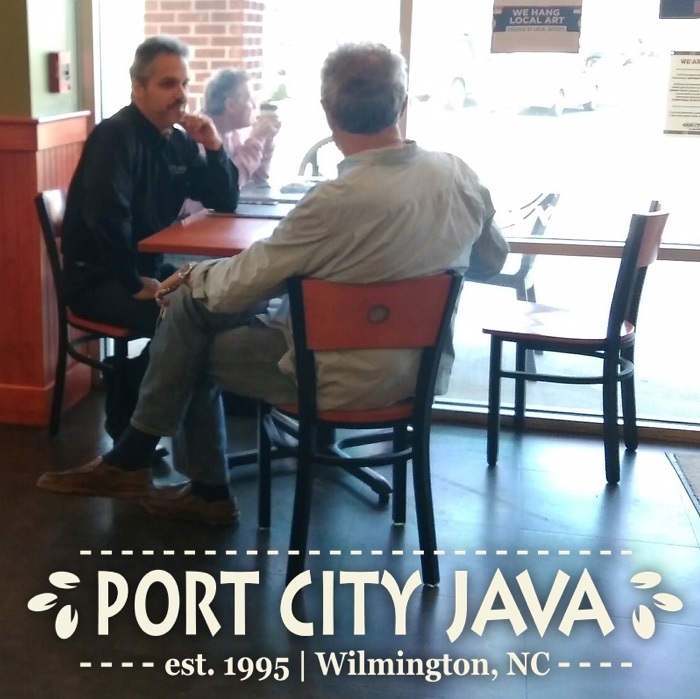 « Back to Blog