Each month we take a few minutes to introduce important members of our Port City Java team. While our past interviews have featured executives who work behind the scenes, this month we turn our attention to a local franchisee, Tripp Jones. Having owned and operated the Monkey Junction Port City Java cafe for 15 years, Tripp has a wealth of experience about our company, our dedication to coffee and our opportunity for growth in 2019. Tripp took some time from his busy day to answer these important interview questions:

Q1. Please tell us about your very first experience as a guest of Port City Java.
My first experience in a PCJ was 2003 at the Barclay Commons center in Wilmington. Aside from really great espresso, the most intriging part was definitely the baristas. They were very knowledgable in everything coffee and very personable. Their relationships with the "regulars" were very cool to experience.

Q2. Tell us about your prior business ownership or management experience prior to becoming a Port City Java (PCJ) Franchisee.

Before becoming a PCJ franchisee I had been owner/operator of two small mom & pop restaurants in Wilmington, right after college.

Q3. What other business opportunities did you consider prior to deciding on a PCJ, and what swayed your opinion?

We looked into a few regional and national coffee shops & cafe franchises before becoming a PCJ franchisee. The main reason for choosing PCJ was the local brand fame and the dedication to delivering really good coffee.

Q4. Monkey Junction (And other areas around Wilmington) are growing, are you considering expansion options?

We are always looking for new opportunities! If the perfect location opened up I would not hesitate to expand with Port City Java.

Q5. Our most successful franchisees are very active in their local community. Please provide an example of community support that you are involved with through your ownership of a PCJ cafe.

We are huge supporters of our neighborhood schools. Over the years we have focused on the five or six schools immediately in our area and try to support them with whatever they need.

Q6. After you were awarded your PCJ franchise, how long did it take to get your café open, and was it in line with your expectations?
We leased an end cap that was previously a restaurant. The PCJ team was able to design our cafe utilizing some of the previous infastructure and that made things move pretty quickly and was also cost efficient.

Q7. What was your biggest fear prior to opening your first café, and did that turn out to be a reality in the end?

My biggest fear was the cafe not catching on in our area and having to close. We were able to grow the business pretty quickly and have had a successful business for almost 15 years.

Q8. If you had to do it all over again, what is one thing that you would change about your café?
Nothing.

Q9. Would you recommend a PCJ franchise to a friend or family member considering restaurant opportunities?

Absolutely! Especially if you targeting South or North Carolina where it is the local coffee shop!

We sincerely thank Tripp for taking time to answer our questions and provide the important perspectives from a franchisee who has been profiting from the Port City Java franchise opportunities for 15 years, and counting! Our team has recently started to offer franchise opportunities again with a focus on markets in both North and South Carolina. We are currently seeking a franchise partner for the Raleigh-Durham MSA. If you are seriously considering new business opportunities in 2019 and wish to benefit from cafe systems that have been developed and improved over the past 23 years, please click here to watch our brief video and request our Raleigh franchise information kit!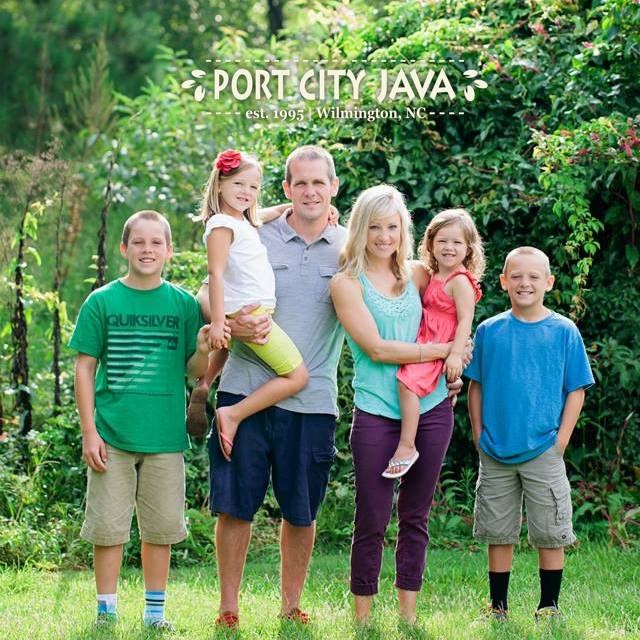 « Back to Blog