After spending nearly all of 2017 preparing all cafes for a major update in point-of-sale technology, this past June we announced the roll-out strategy for our new Port City Java mobile application. For our customers, using a smartphone to make purchases quickly is becoming an expectation, not an exception. And as the Port City Java CEO, Steven Schnitzler, outlined at the time, " our dedicated Port City Java customers, they will finally reap rewards they deserve for their on-going patronage ".
Over the past months the Port City Java team has been working tirelessly to spread the word to customers about the new app and help support participating cafes anxious to offer this new technology to their most dedicated customers. To get a follow-up on the progress of the new mobile rewards program we contacted Port City Java's Director of Marketing, Stephanie Sumner, to get an update on the new program:

Q1: How many Port City Java cafes have implemented the new rewards app system?
SS: All of our corporate cafes have implemented the mobile app system and all but one of our franchise partners. At this time our University cafes are not online, yet.

Q2: How many people have downloaded and used the new Port City Java mobile rewards app?
SS: At the end of November we have over 7,000 people registered with the mobile app and have had nearly 35,000 transactions completed!

Q3: What is the real benefit for your PCJ customers to download and use your mobile app?
SS: The two big benefits are tangible Rewards and genuine Convenience: App users can now pay with the app which is actually easier and faster than traditional payment methods and they receive valuable rewards for the purchases made using our application!

Q4: What features do you have planned for the future to make your application even more beneficial for customers?
SS: We will soon be offering product specials that can only be redeemed by our PCJ mobile app users - truly impressive deals, deals, deals! Also, as outlined this Summer, we really want to reach a point where customers can pre-place their order ahead of arrival to make their transactions even faster! After that we might need to start reading minds.
Q5: What do your Port City Java franchisees gain from implementing this new system?
SS: It's already very clear that guest loyalty is skyrocketing! By rewarding their most consistent guests, they reap benefits in terms of marketing opportunities and better insight into the demographics of their ideal cafe customers in order to draw more of those types of customers in!
Clearly our new Port City Java mobile rewards app is already a winner! To get connected with your own rewards on iOS or Android phones, search for "Port City Java" in your App or Play Store.
Our team is currently seeking new franchise partners for the Charleston, SC marketplace! If you have a sincere interest in new restaurant opportunities starting in 2019, please watch our brief video by clicking here and request our free franchise information kit!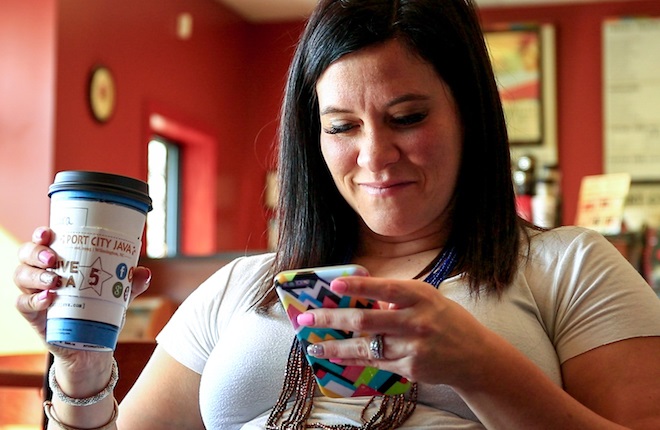 « Back to Blog