With 27 Port City Java locations operating across the Southeast, and two decades of experience under his belt, CEO Steven Schnitzler envisions a bright future for this coffee franchise based in Wilmington, NC. As part of our monthly "Meet The Team" series, we sat down with Steven to ask several important questions about the cafe business and his vast experience with restaurant opportunities. If you are considering owning a Port City Java cafe franchise in the future, you will appreciate this insight from a long-term leader of this company.
Q1: When you started with Port City Java 21 years ago, were you hired as the CEO?

I was actually hired to be the Director of Operations and a partner, but since I was new to the coffee industry, we decided I should become a barista, then a cafe manager, and then District Manager, then eventually I would transition to Director of Operations. That whole process took a couple of years, and happened as we grew the number of cafes we ran.

Q2: Before you started with PCJ, did you have a background in food service or franchising?

I was a classically trained chef, actually. I went to school at The Culinary Institute of America, graduating in 1989 with Honors. I went on to cook professionally for over seven years. I originally decided to try to buy my own restaurant, but could not come up with the money. One of the folks I tried to buy an existing restaurant from was the Founder of Port City Java. I wound up buying out one of the original founders instead, and the rest is history!

Q3: What new systems are in the pipeline that your franchisees are excited about?

We are working on Nitro coffee, to augment the amazing Japanese Method Iced coffee we started a year ago. We are also redesigning our future cafes to handle order ahead features. We recently upgraded our entire POS System to a cloud based provider, and we are just about to launch our mobile rewards app. Those systems have set the stage for being able to take advantage of the changing habits of consumers, and give them what they want.
Q4: Over the past few years your franchise unit growth slowed - was that intentional?

It was. There was a number of factors that played in to that. First, when we first launched our franchising program, we did a lot of things wrong. We felt that while we have always had a very strong core business, and extremely high quality menu choices, we had to conclude that we did not have the sophisticated systems in place to grow a successful franchise system. Frankly, we awarded franchises to folks that were never a good fit for the system, and that hurt the whole program. We decided after the recession to step back, and reform every system we had. We also re-joined the International Franchise Association, and started to go back to school, if you will. We learned a ton and continued refining our business systems, putting the right people in place to set our franchise system up for success. We recently started growing again, but in a very controlled way. We will be able to support the new cafes, and provide for proper brand penetration into new markets. No more full speed ahead. Our future growth will be healthy and sustainable.

Q5: Port City Java has over two dozen cafe locations operating today, but what are your growth expectations for the next three to five years?

We have three avenues for opening new cafes:
The non-traditional market, universities, hospitals, airports, etc. and we expect probably 2-4 new cafes a year through that avenue.
We see 1-3 new Corporately run cafes per year in our home markets.
Through traditional franchising, we see 2-4 this next year, 4-6 the next, 8-10 the following year, and a peak of around 12 per year after that.
Q6: What new markets do you have an eye on that you would like to see PCJ expand into during the next 12 months?

At the moment, we are focused on the Raleigh-Durham, RTP area of North Carolina, Jacksonville NC, and Charleston County SC. We have existing brand recognition in those markets, and they are all growing, affluent areas. We are actively having conversations with potential franchise partners in those markets with a focus on 2019 openings.

Q7: Port City Java has done remarkably well with "non-traditional" locations - can you explain why?

We have a very diverse menu, so when you are in a situation with a captive audience of sorts, you have to be able to satisfy a large number of diverse needs. We don't try to be all things to all people, but we can hit a number of day parts and be more than what someone might think of as a "coffee shop".

Q8: Can you name a few strong character traits that you look for when interviewing potential franchise partners?

We look for buy in. In other words, you need to not only want to open a coffee shop, you need to want to open a Port City Java, because you understand and subscribe the way we do things. Our Mission is to Exceed the Expectations of Every Guest on Every Visit. One either wants to do that or you don't. I don't want folks to fake it! They really need to want to do it! We also want folks who understand what life is like in the restaurant business. Its not a desk job. Its working for your guests and your employees to create something special, and it takes a lot of hard work. We also want folks who want to join us as partners in this endeavor. We value contributions from our Franchisees, and want them to want to participate, and offer their experiences and expertise.

Q9: There are several national competitors within the cafe & coffee franchise niche - what makes PCJ stand above that crowd?
There are several things. First, the South is our home. We are a regional Southern brand, and we never intend to be anything else. Next, we roast all of our own coffee, both conventionally, as well as Fair Trade Certified and Organic. We also use whole frozen fruit in our smoothies, not a base, not puree - they are two steps up from most smoothie shops. We use real ice cream for our shakes, and in our mocha shake, we use freshly pulled espresso shots and Ghirardelli Chocolate. We offer breakfast all day, in addition to light lunch items that are grab and go. We bake our baked goods daily, they are not thaw and serve. Its more work, but the results show, and we prove ourselves every day. A chef taught me years ago that quality begins fresh daily. That is how we do things, and we always will.
We thank the Port City Java CEO, Steven Schnitzler for taking the time to address our questions and help everyone understand what the future for this franchise opportunity looks like! As Mr. Schnitzler mentioned in question #7 above, we are currently interviewing potential franchise partners for the Raleigh-Durham markets for expansion in 2019. If you know of someone seriously considering restaurant opportunities for this market, please Share this special
opportunities video
with them!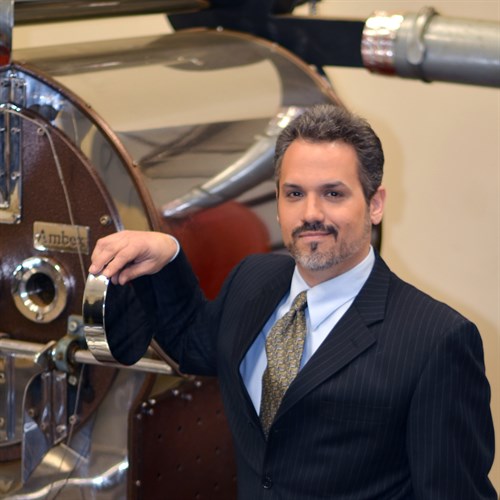 « Back to Blog