Meet Our Team will be a monthly series here on the Port City Java restaurant opportunity website, featuring not only support team members but also the franchisees who operate the 27 cafe locations in the Southeast. For the month of July we are focusing our attention on another staff member who is a Certified Franchise Executive (CFE): Samantha Stroupe, who is our Franchise Business Consultant. Within the interview below you'll discover the depth of Samantha's real-world experience within our Port City Java cafes.
Q1: How long have you worked for the corporate office of Port City Java, and where did you work before joining them?

It all started in 2010 when I joined the Port City Java family as a barista before working my way up to the position of Café Manager in 2011. I managed a few different restaurants for the following years before joining the ranks of the Franchise Department in August 2014.

Q2: How does your position as Franchise Business Consultant impact franchise candidates and active Port City Java franchisees?

As the Franchise Business Consultant that works with our traditional franchise locations, I spend more time with our current franchisees than anyone else in our corporate office. In the relationships I've forged with our franchisees since I began, I've done my best to support their cafes in any way I can, from being a listening ear when they needed to vent their frustrations to working side by side with them making drinks on the line. It's these relationships between the Franchise Business Consultant and the franchisee that will make for a happy, successful partnership and I do not take that lightly. That being said, franchise candidates can expect a high level of motivation from me in order to best support them in whatever phase of the process they're in. From Discovery Day to the first franchise agreement renewal to the day they finally decide to retire, the franchisee and the Franchise Business Consultant form a solid team.

Q3: Given your work history with Port City Java franchisees, can you list a few traits that might help identify a successful future franchisee for your brand?

While many traits immediately come to mind, I would say that the single most important trait a franchisee could have would be passion for our brand. What we do is unlike anything else and I love working with franchisees that get excited about being a part of who we are. We make a solid effort to live our mission statement in every decision we make and it is vital for our franchisees to be on the same page, living our mission right alongside us.

Q4: What aspect of the PCJ brand has changed most dramatically since you joined the corporate office in 2014?

Our team has come together with a unified vision to focus on what we do best. This has shown in our continued commitment towards systems simplification to ensure that our cafe operations are not getting weighed down by anything superfluous that does not add value to our brand. I'm proud of our cohesion as a franchise team in remembering what is the most important and to make sure that our every effort is to focus on highlighting that.

Q5: You recently received the Certified Franchise Executive (CFE) accreditation from the International Franchise Association (IFA): How long did that take and what was that process like?

From start to finish, the accreditation process took a little over one year. While it was a lot of hard work in attending conferences, participating in online webinars and remote educational opportunities and a general overload of information, I can say that it was also a great time. We were able to meet so many new people in our industry that do the same jobs we do and were able to learn from the experience of our new peers. It was an uplifting and humbling experience to go through this process and I am so grateful that I had the opportunity to do so.

Q6: With over two dozen Port City Java cafes operating today, what do the next three to five years look like when it comes to growth for your company?

Our growth plan is twofold: A controlled, regional growth of three to five cafes per year all the while working on increasing our level of support and development within our corporate office structure. We have made mistakes in the past in trying to grow too fast, which resulted in us not being able to support franchisees in a way that allowed them to reach their maximum potential. As a result, we have learned that this intentional, select growth plan is ideal for us so that we can continue offering franchisees the support and attention they need in order to be successful. In addition to this, we plan on increasing our focus on training in the next three years in order to develop strong, tested training programs for all levels of café operations in order to provide our franchisees with the tools to succeed. Our continued devotion to developing our systems and training programs alongside our steady, controlled growth in our region will provide us with a strong, sustainable franchise system.

Q7: Given your involvement with training new franchisees and cafe managers, does having a background in the food service industry serve as a benefit or hindrance when learning Port City Java systems?

A background in food service is definitely an advantage for new franchisees and café managers when they are learning PCJ systems. This experience lends itself to an innate understanding of how not only food cost and waste greatly affect your bottom line but it also helps tremendously in understanding the value of hospitality to our culture, especially regarding guest satisfaction. While I believe it's possible for anyone to be able to master our system if passion and motivation are present, experience in the food service industry has proven to be incredibly helpful in expediting the learning process so the franchisee and/or café manager can get started on what's most important: serving their guests!

We sincerely appreciate the time Samantha took to answer our questions and provide a greater understanding of the value she adds to the Port City Java cafe franchise! If you missed our very first "Meet Our Team" profile, please click this link to learn more about Sarah Meriam, CFE - our Director of Franchise Operations!

For the first time in many years we are offering restaurant opportunities within the Raleigh, NC metro area! If you have an interest in learning more about the Port City Java cafe franchise that's been developed over the past 23 years, please visit this special page to request our helpful 14 page Franchise Brand Guide for 2018!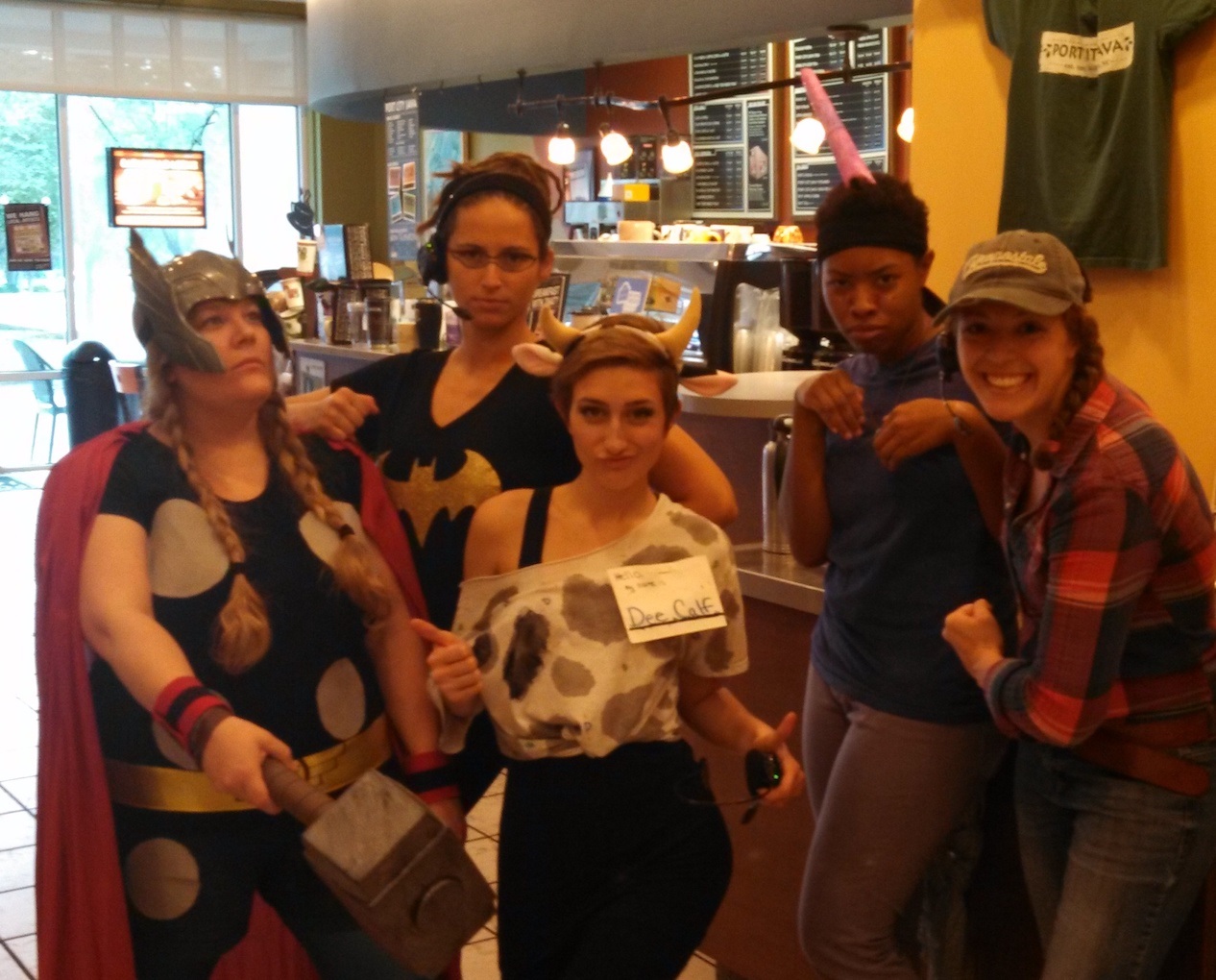 « Back to Blog