After an entire year of preparing their point-of-sale systems, and six months of application development with a world class vendor, the majority of Port City Java cafes are actively preparing for the launch of their new rewards app this Summer! In the weeks to come, "train the trainers" sessions will be conducted with Port City Java franchisees and their cafe managers, so they can train their employees on the new system. All Port City Java franchises, with the exception of some University cafes, will be participating with this advanced new rewards app!
Port City Java CEO, Steven Schnitzler, took some time to talk about the many advantages this new mobile app will bring to loyal consumers as well as the cafe business owners:
"For our dedicated Port City Java customers, they will finally reap rewards they deserve for their on-going patronage! We'll start by giving them a $5.00 credit just for installing the app (available on iOS or Android), but then they are rewarded for repeat purchases, they'll receive a special gift on their birthdays and only they are offered flash specials from their local cafes. We are even setting up mobile payment options so they can easily pay-by-phone if they want or even buy PCJ gift cards for family and friends. And in 2019 we'll add a new app feature that allows our customers to 'order ahead' so they'll get exactly what they want, when they want it, and be rewarded for doing so!"
"The reason the majority of our franchisees are participating with this new program is because it will truly encourage frequent customers to become our guests, and our guests to become our regulars and our regulars to become loyal Fans of the Port City Java brand. In terms of revenues, it will mean improved check averages and increased life time value of our best customers. Further, offering in-app flash specials empowers our franchisees to continue to generate sales during that mid-afternoon slowdown that many of our cafes experience during weekdays. Plus our marketing team will soon be able to better identify customer demographics and personas to significantly improve brand messaging and maybe even change menu options in time as well."
When asked about the official public launch, Schnitzler said it can be expected "in the cafes within the next 30-45 days!"
Port City Java is actively seeking franchise partners for the Raleigh, NC market: If you, or someone you know, is considering restaurant opportunities in 2019, please visit this special Raleigh page to learn more about our 23 years of experience serving North Carolina and the success of our 27 cafe businesses!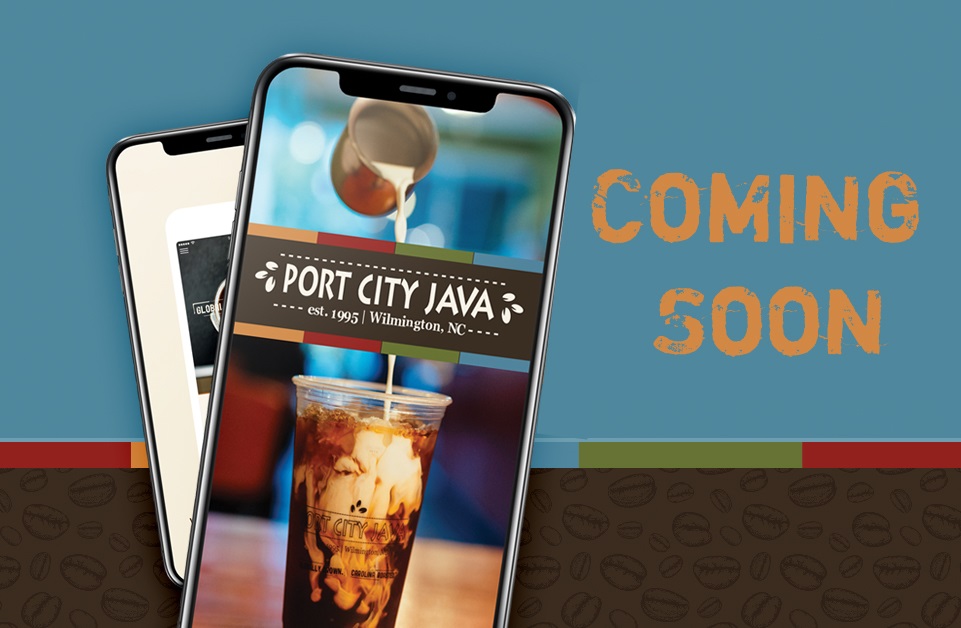 « Back to Blog